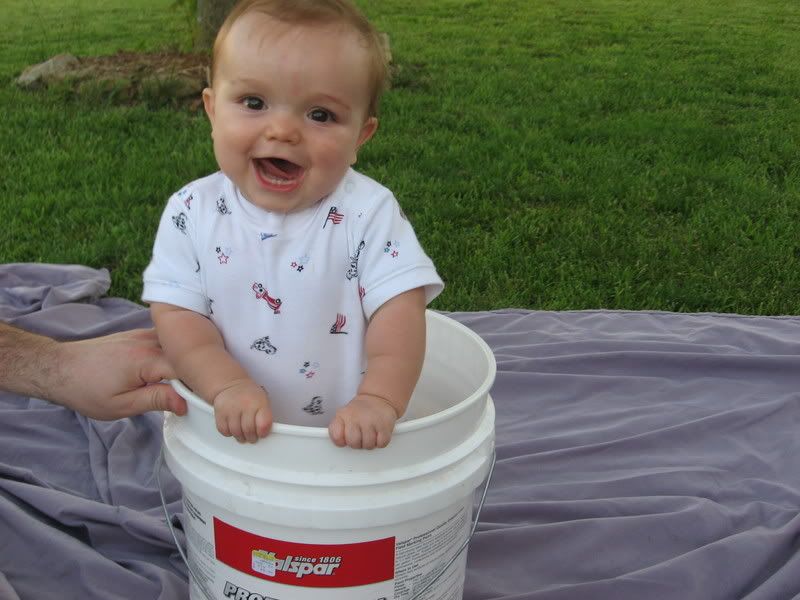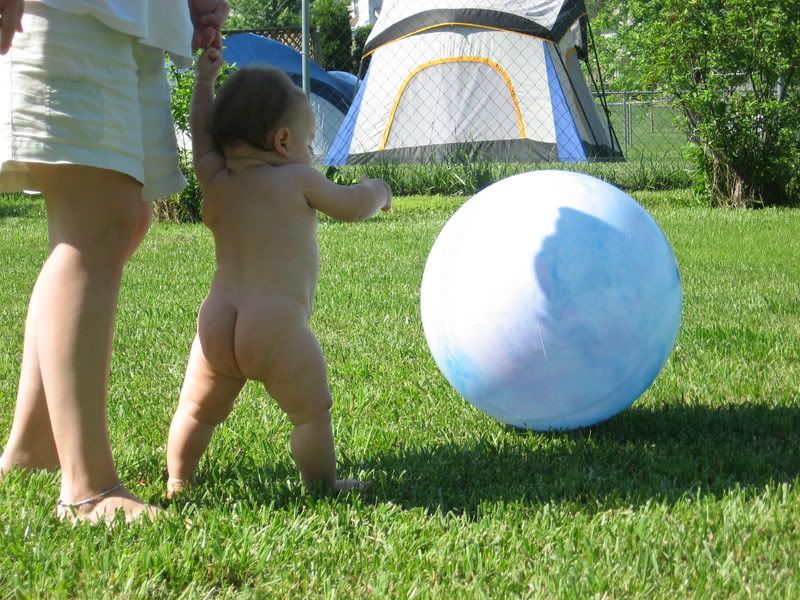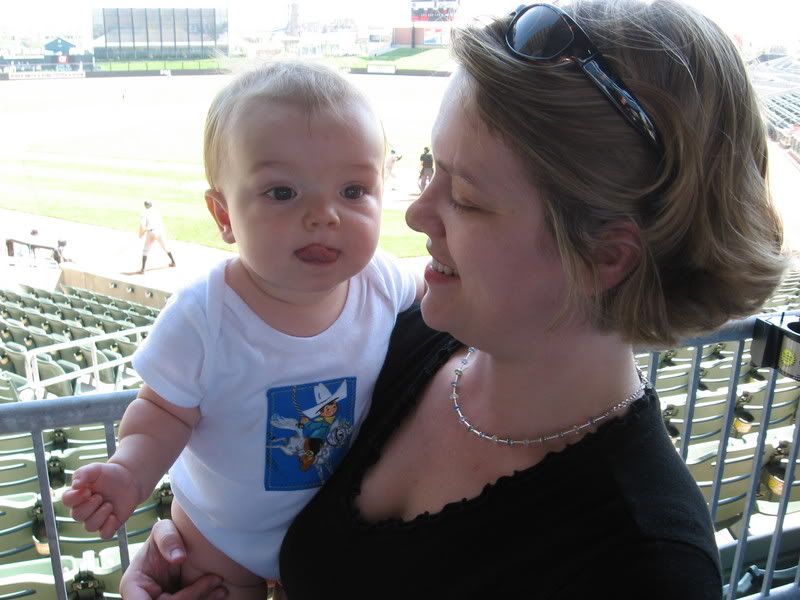 Florida....ahh...Florida...days spent doing nothing but laying on the beach...or swimming in the expansive pool with my family! sounds delicious....and we are so close now i am counting down the days..the hours really. IM SO EXCITED for my boy to experience the ocean (ya i know he is shark bait)...and be around his family. Sure hope my brother and his family make it...they arent positive yet.
Grant took his first steps Monday...while i was playing hookie from work..how kind of him to choose such a day for his momentus milestone! He walked back and forth from my mother and i over and over and over...3 & 4 steps each time. He laughed and giggled and screamed with delight...like OMG...im doing IT!!! It was precious to see and my mom and i both teared up in motherly emotion.
Dave and i officially started painting the house last night!! i guess the stars are alighned just right or something...or maybe its just no precipation for a week...either way...the side of our house is a dark blue (blue on blue to be exact)..so we gotta keep going now...no way out. We didnt get the color just right till last night..after dave spent an hour painting..OOPS...but i just cant have it toooo light..i detest the powder blue look...so lucky number 4..yes the fourth color we had mixed and tried out...was the right one for us. Cant wait to see the finished look! We are going to do lots of white trim to really make the dark blue POP. will post a pic of the final product...be nice if that was before florida...but dave and i are resolved to the fact that this is a HUGE project..and we will just keep pluggin away till its finished...whenever that may be.
Peace