Wow what a weekend! Elaboration now added for your pleasure.
We visited the Missouri Botanical Gardens which is a comfort zone for me. I have a collection of fond childhood memories here and going back with my Mother and Godmother leaves me with lots of warm fuzzy feelings. This green house is one of my favorites and houses blooming trees. I love this inside outside photo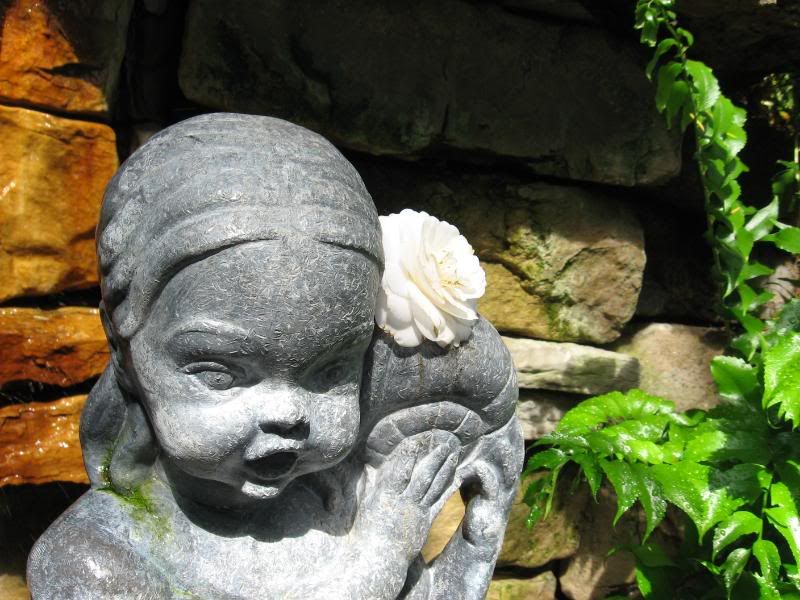 I was exhausted most of the trip. I decided to just plop down on some lush green grass while at the gardens for some much needed nap time. It was so cool to listen to all the sounds around me while I have dozed.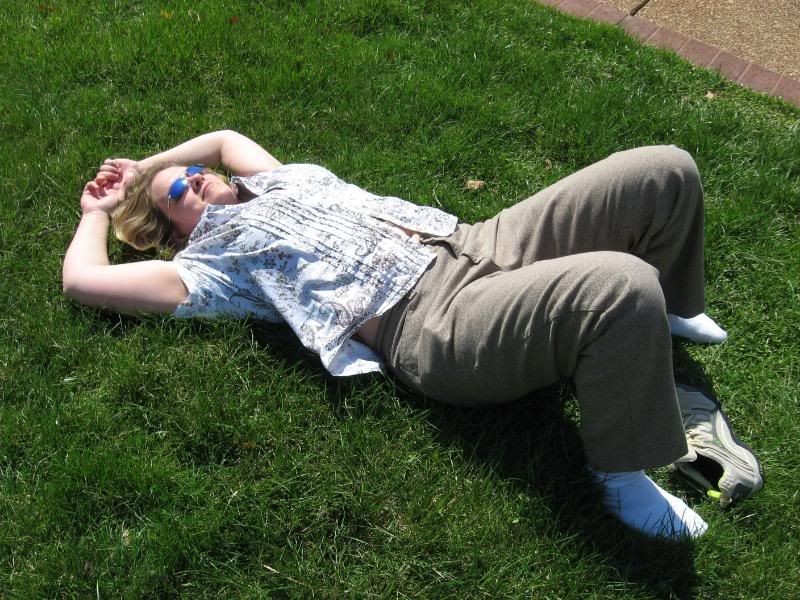 Mother in law and Godmother chat while Grant takes his mid day nap at the garden.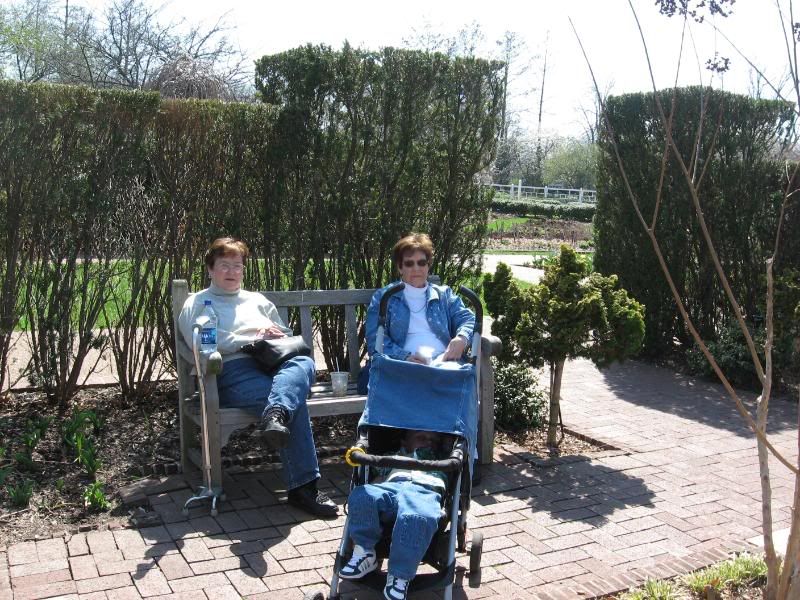 I had to get in the middle of these blooms


This was Grant's first busy busy city streetscape. He was stunned and in awe of everything going on. ..so much to take in.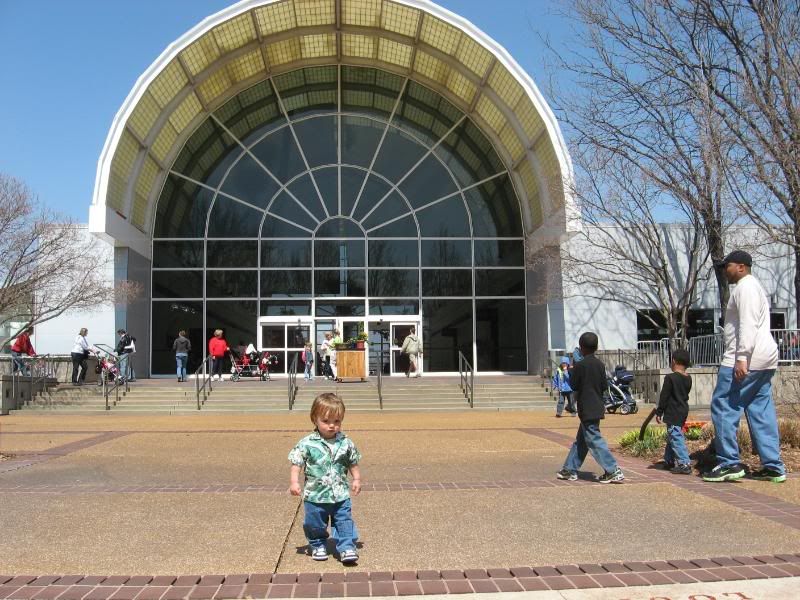 love this shot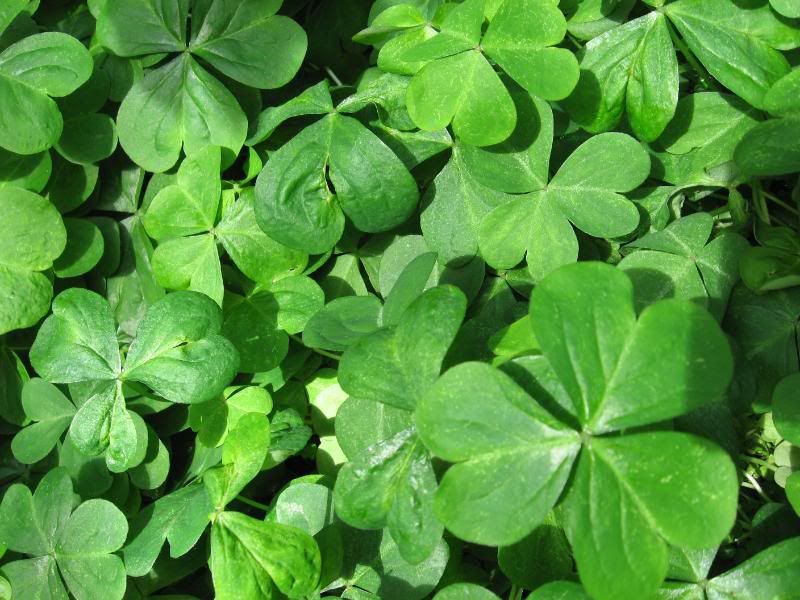 Notice Grant runnin on the left side of the pic. He is a busy fella.
Camelia - not to be confused with Chlamydia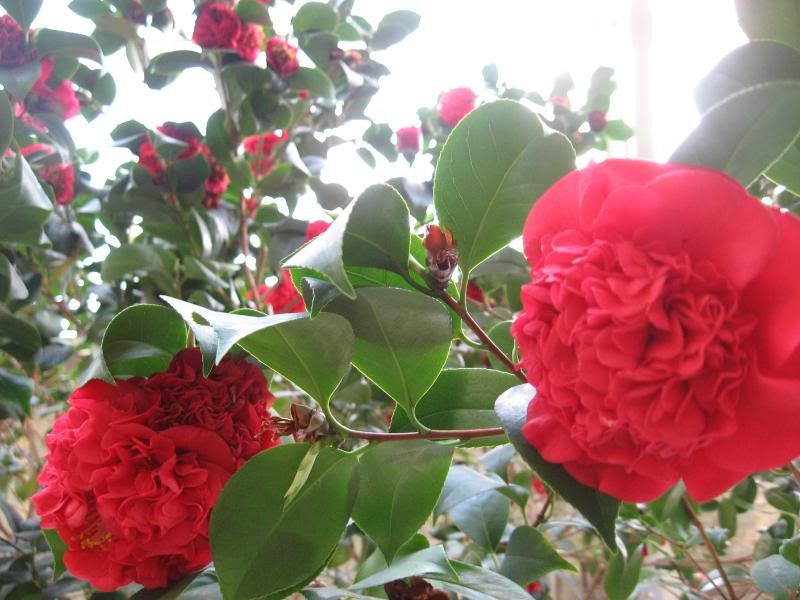 Played hockey with dad at his moms house.
Hung out with more uncles...this one being Ray.
Visited a handful of playgrounds. I love his expression on this one!


The gangway between my childhood home and my Godmother's.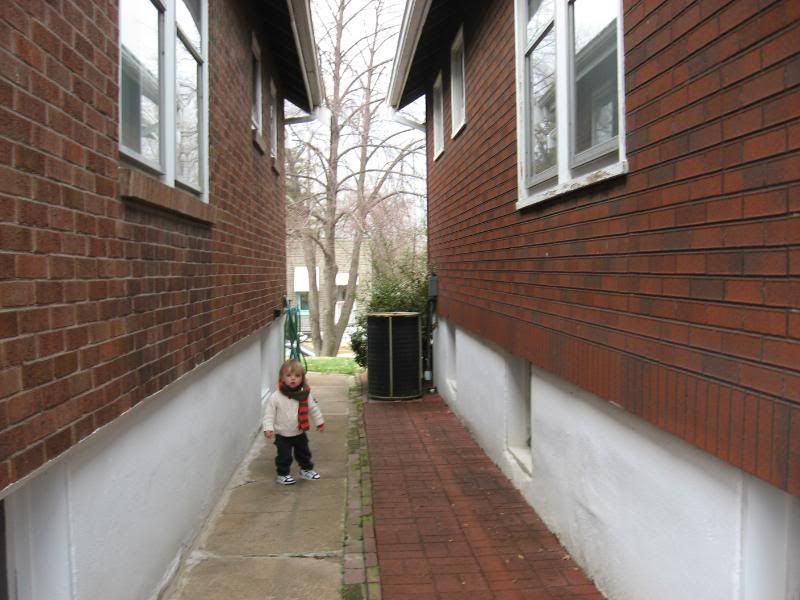 We saw this face more than I care to remember :)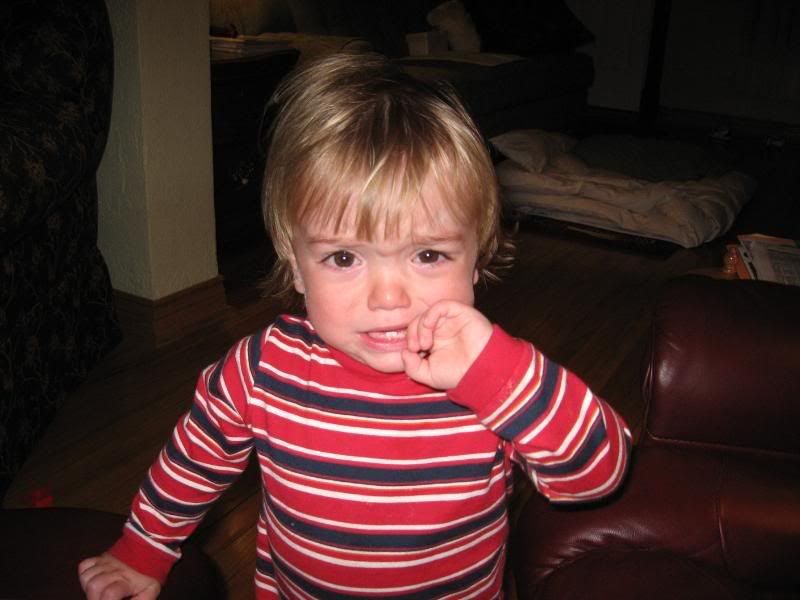 Grant experienced his first teeter totter ( I always scream in excitement when we find a 70s playground complete with see saw):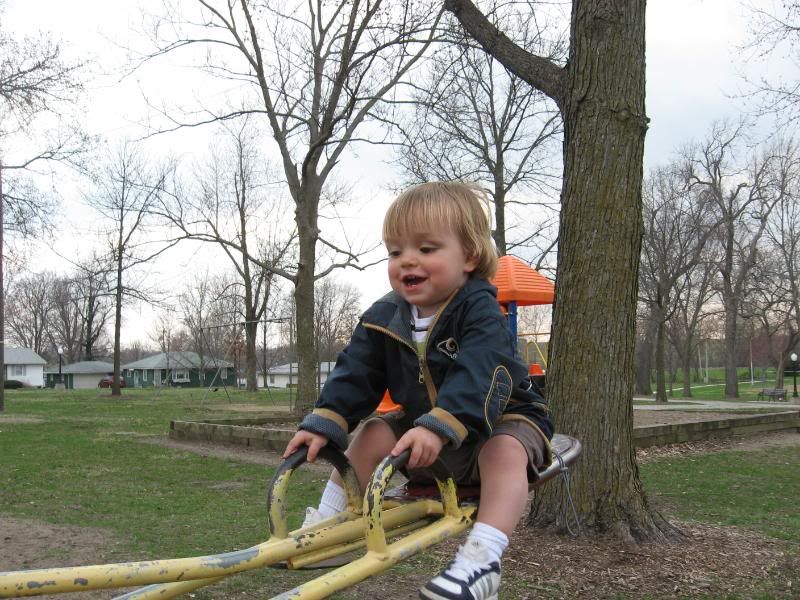 This creature was still surviving at the same said playground...could use the lead paint scraped off
Then Grant decided to teeter totter standing up...much to the surprise of his father






We celebrated my birthday on and off the whole weekend..complete with 3 birthday sweets including a brownie (pictured), an apple pie and a chocolate cake. It was wonderful hehe.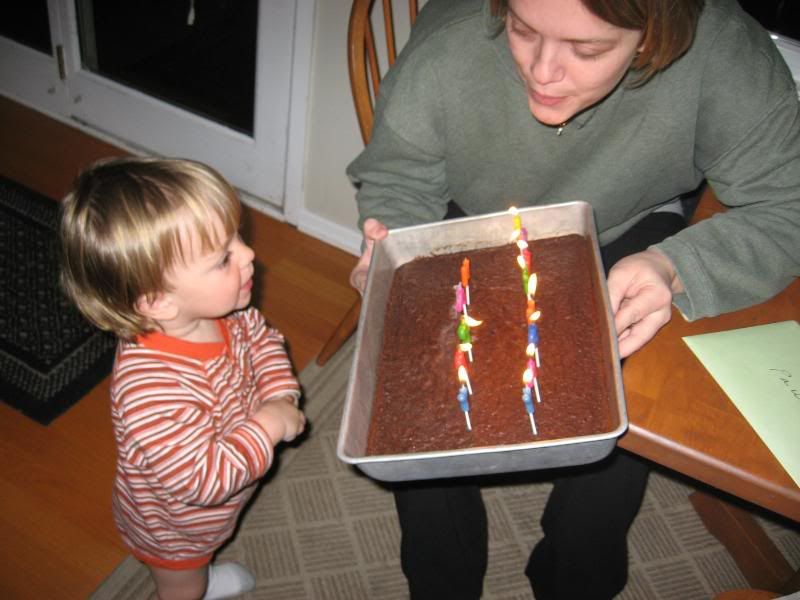 We dined at my favorite restaurants........hallelujah
We played in the hood. The house is my childhood home and where my parents still reside. It is still surreal to see my son playing on the sidewalks where I played as a child.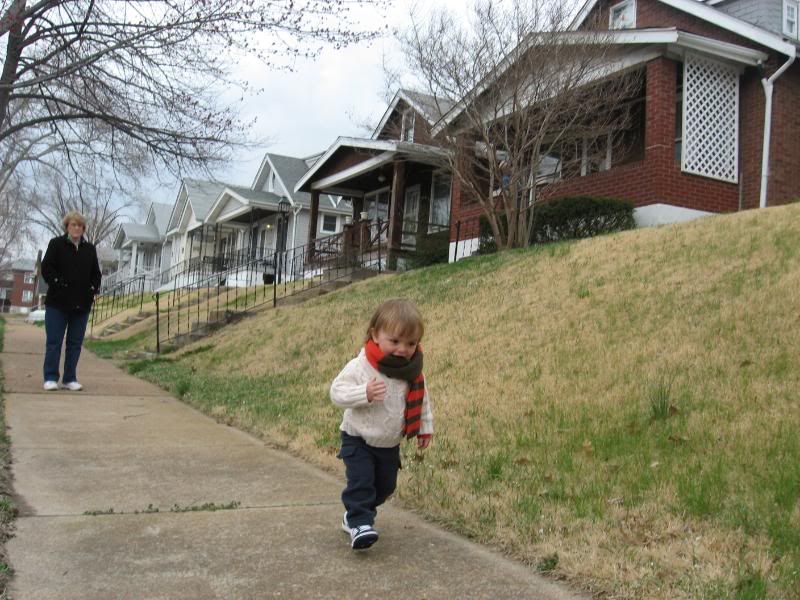 Sitting on the stoop. This porch has seen way too much of my life! I tell you when I go back home I go WAYYY back. That seems to happen when your parents dont move and its just all right there waiting for you...like a time capsule.
Here is my dad waving from the garage. Isnt that garage a relic? Another place that just brings it all back. I remember falling from those steps and getting a huge cut on my knee..still have the scar...and my dad picked the rocks out with tweezer.