Weeks ago I promised some more of the "lost ones"...pictures I had taken at work and had been forgotten about as they are mixed in with official work related photos. However...I wanted to post a bit about 2 amazing American Heart Association campaigns that I learned about at that conference I attended last week (was that really only last week? WEIRD). So to multitask and more importantly mix serious stuff with entertaining baby pics stuff....here we go.
Did you brush your teeth today? (hopefully) Did you exercise your heart today? This questions really hit a home run with me. It stuck. I had never thought about it that way before. And yes it is a hella a lot easier to replace your teeth than your heart! Exercising your heart should be as routine as teeth and hair brushing..and other "normal" hygiene practices we have. Boy was that a wake up call for me.
The
Go RED for Women campaign
is a nationwide movement to encourage women of all ages to improve their heart health to live longer and stronger. Heart disease is the number 1 killer of American women ages 20 and over! (and of men too)However...heart disease can largely be prevented. This campaign is a fun way to arm yourself with the knowledge and tools to take action to reduce your risks.
A few stats to get under your skin:
* In 40 year old nonsmokers, females loose 7.1 years off their life due to obesity!
* High blood pressure is 2-3 times more common in women taking oral contraceptives
* More than 28 million American women are obese (Holla)
* 60% of adults between the ages of 18 - 24 live inactive lifestyles
* 10,000 women between the ages of 29 -44 have a heart attack each year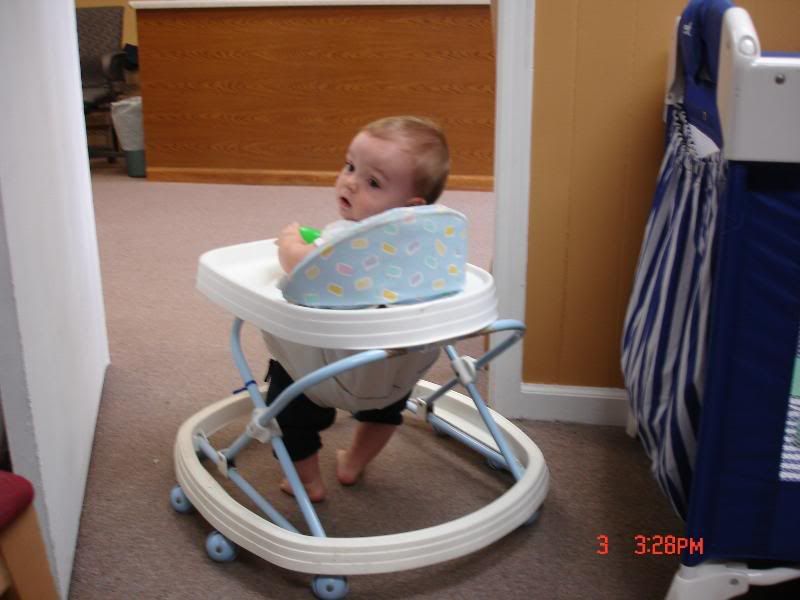 So anyhoo...the point here ...once again...is to take charge of your health. You may feel young and invincible right now...but heart disease creeps up on you and can steal your youth from you. I just keep thinking that I want to be around for my son as long as possible. When I hear of women dropping dead at 41...YIKERS...I mean yes we are all gonna die from something...but heart disease is greatly preventable.
So I hope you will check out the website and makes some improvements in your heart health. The official wear red day is this Friday, February 1...but more than that...its about a reality check.
Well my time is up...must take my lunch...and run over to see my beautiful precious son. I will post about
Start!
tomorrow. It a great way to get your employer to adopt a wellness incentive program for their employees(which means more opportunities and rewards for you walking and improving your health!).