One sad element to the baby to work story...is that at some point my computer guy "fixed" my pc..and ended up loosing hundreds of pics I had taken...and there were handful of infant grant pics in there! Boo hoo. Just rotten.
But we still have these dandies:
Here he is painting with water at 11 months old:
And here he is pulling up for the first time at 7 months old: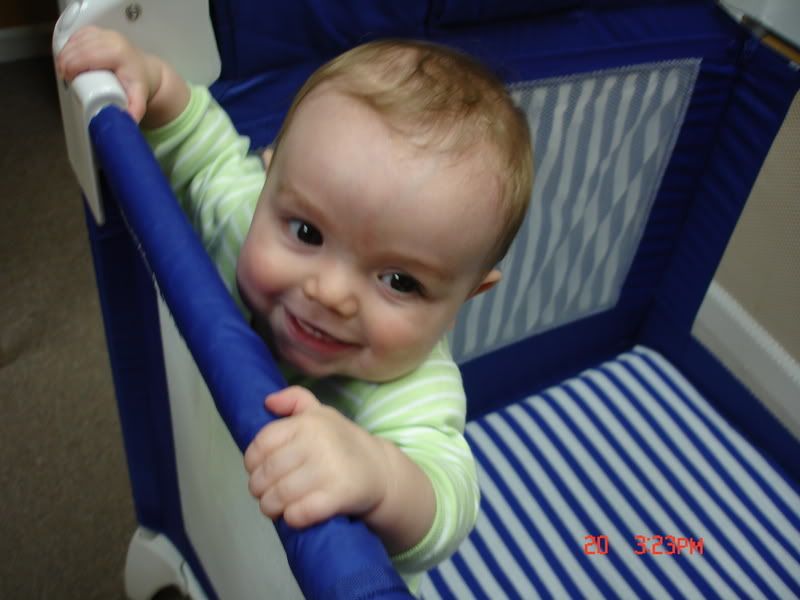 Obviously he soon became frustrated at not being able to scale the happy cabana..making it officially the unhappy cabana at least for that moment.
and lastly my favorite office pics... 4 months old here.such a tubby!
Hard to believe that sweet baby is now an independent 18 month old (at least on Monday he will be).